Ben Franklin Bridge Bicycle and Pedestrian Ramp Opens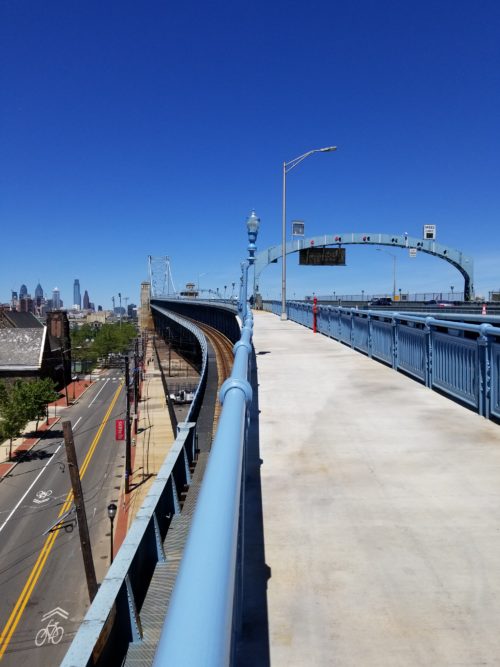 News
JMT staff, along with the Delaware River Port Authority (DRPA), Delaware Valley Regional Planning Commission (DVRPC), New Jersey Department of Transportation, and local politicians celebrated the official opening of the new Benjamin Franklin Bridge bicycle and pedestrian ramp with a ribbon cutting ceremony on June 4, 2019.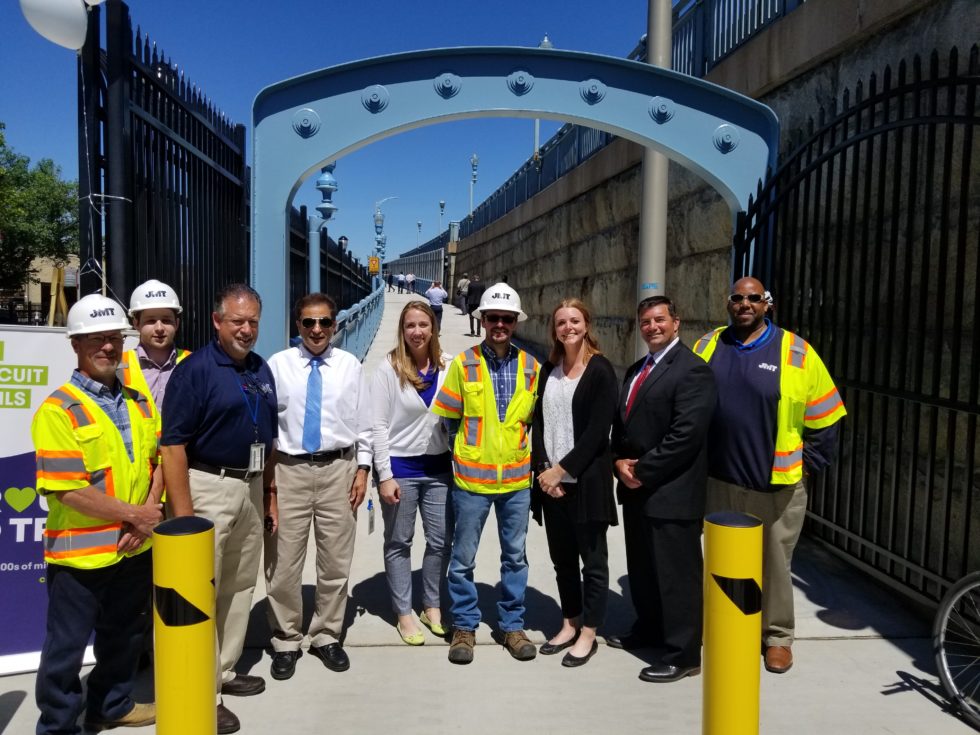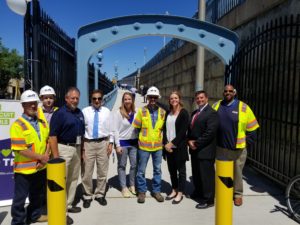 JMT provided construction monitoring/inspection services on the high-profile, $8 million project, which replaced a portion of the existing walkway and steel stairway on the south side of the bridge in Camden, NJ, with a new ramp approximately 773 feet long. The team faced challenges during construction because the new ramp is above an active PATCO (a subsidiary of the DRPA) rail line that runs between Philadelphia, PA, and Camden County, NJ. Work had to be closely coordinated with the rail line to not disrupt its service.
During the event DRPA CEO John Hanson proclaimed, "We carry out our mission of connecting people … and this walkway is part of it!" Chris Linn, DVRPC's Manager for the Office of Environment commented, "It's an example of a dream project becoming a reality."
DVRPC noted that the project was "truly a collaborative effort," funded by a grant from the William Penn Foundation, the DVRPC Regional Trails Program, New Jersey Department of Transportation, U.S. Department of Transportation Alternatives Program, and DRPA.
Before opening, the project already received recognition, winning the New Jersey Leading Infrastructure Project Award from the New Jersey Alliance for Action.
Back to All News