Corporate Headquarters Moves to Hunt Valley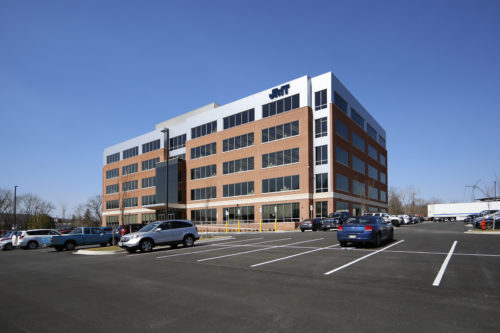 News
March 20, 2017
Location: Hunt Valley, Maryland
After 27 years in Sparks, MD, Johnson, Mirmiran & Thompson, Inc. (JMT) has moved to a newly-built headquarters in Hunt Valley, MD.
The new building brings together 500 employee owners to occupy 105,000 square feet under one roof, less than three miles from our previous location.
"When our headquarters last moved, in 1990, JMT was just a fraction of the size we are today," said John A. Moeller, PE, President of JMT. "The move puts us together in one space again, which benefits our clients as well as our employees. It also gives us room to grow for years to come."
The new office is located at 40 Wight Avenue, in the heart of a bustling professional and commercial district within Baltimore County.
Our Towson, MD architecture office remains open following the move.
Back to All News