Newly-Opened Bike Path Connects Locals to Metro Station, Nearby Trails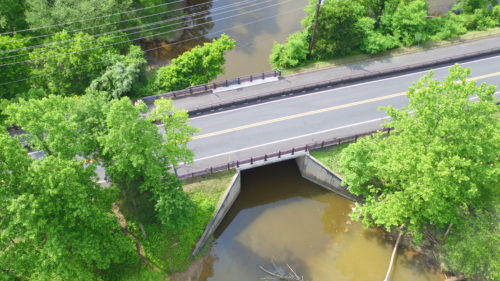 News
September 5, 2017
Location: Montgomery County, Maryland
Pedestrians and bicyclists in Montgomery County, MD now have a safer and more accessible way to get around.
Phase I of the Needwood Road bike path officially opened to the public on Sept. 5, marking the occasion with a ribbon-cutting ceremony attended by Montgomery County Executive Ike Leggett, County Councilmember Hans Riemer, Maryland Department of Transportation (MDOT) Assistant Secretary for Transportation Policy Analysis and Planning and MDOT Director of Bicycle and Pedestrian Access Charles Glass, Washington Area Bicyclist Association Board Member Peter Gray, and Montgomery County Department of Transportation Director Al Roshdieh, as well as the JMT project team.
The new, eight-foot-wide shared-use path connects Rock Creek Regional Trail to the Intercounty Connector Trail, expanding the county's bicycle network, while providing bicyclist and pedestrian access to the WMATA Shady Grove Metro Station.
JMT designed both phases of the Needwood Road bike path project, and provided additional services such as surveying and utility coordination, environmental planning, landscape architecture, maintenance of traffic, signing and pavement markings, erosion and sediment control design, stormwater management, structural engineering, geotechnical services, public involvement and outreach, and estimating. Phase II is expected to being construction in 2018.
"I am glad to introduce another critical section of our bicycle network in Montgomery County," County Executive Leggett said. "The Needwood Road Bike Path offers area commuters access to Shady Grove Metro Station and provides bicyclists, joggers and walkers additional connections to nearby bike trails and Rock Creek Park."
Back to All News