No. 54 in Annual ENR Rankings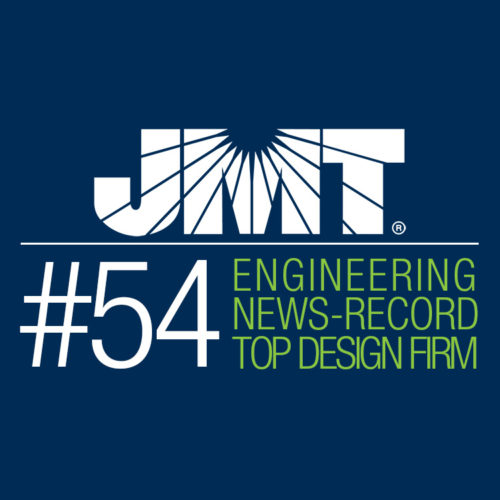 News
Engineering News-Record (ENR) ranked JMT at No. 54 in its 2019 Top 500 Design Firms list released this week, moving up from No. 57 a year ago. In addition, JMT's ranking as one of the "Top 20 Transportation Design Firms" improved to No. 14 this year, up from No. 15 last year. Both rankings represent JMT's best achievements on the ENR lists.
"Our employees, and the quality of work we perform, are major reasons for our continued success," said Jack Moeller, PE, JMT President. "Together, we make it easy for our clients to achieve the right results."
ENR, a leading news source for the A/E/C industry, ranked companies for the 2019 Top Design Firms according to revenue for services performed in 2018.
Back to All News