Brooker Hollow Road Bridge
Brooker Hollow Road Bridge
JMT (as Spectra) provided fast-tracked design services for a bridge replacement.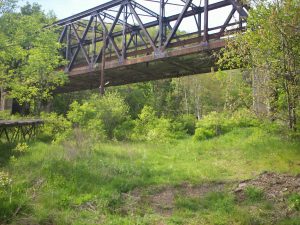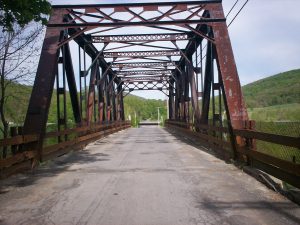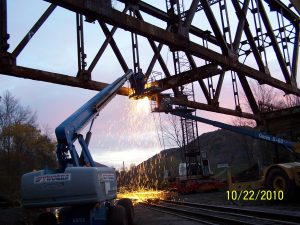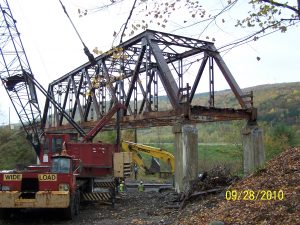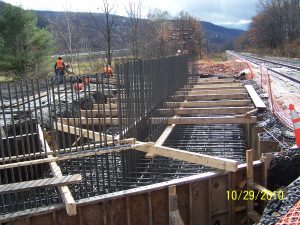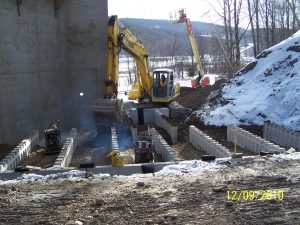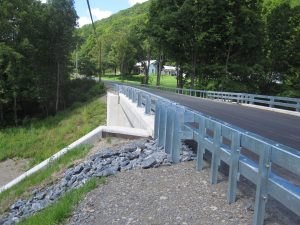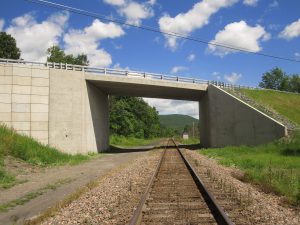 JMT (as Spectra) was responsible for the preliminary and final design of the fast-tracked replacement of the Brooker Hollow Road Bridge over the Canadian Pacific (CP) Railway in Worcester, NY. A five-span, concrete and steel truss bridge at this location, built in 1924, had been closed to traffic.
JMT provided preliminary and final bridge design services. After considering multiple options, our final design involved a compact, cost-effective solution. We replaced the existing truss bridge with a 55-foot-long, single span, pre-stressed concrete adjacent beam bridge, with concrete precast and cast-in-place retaining walls. The design provided the required clearance for current and future rail traffic.
We completed highway design including improvements to the vertical and horizontal alignments within the constraints of the existing infrastructure.
Other services included construction administration and construction inspection, as well as coordination with the CP Railway for their present and anticipated future needs.