Brownfields Application and Remedial Cleanup Design for Former Roth Steel Site
Brownfields Application and Remedial Cleanup Design for Former Roth Steel Site
JMT conducted a remedial investigation and completed a brownfields application for a former industrial site in Syracuse, NY.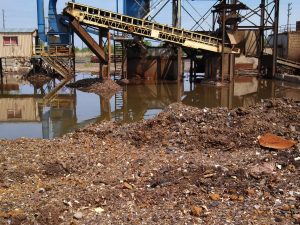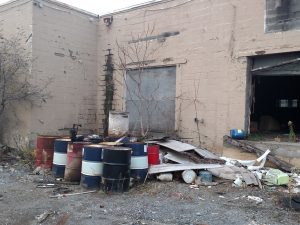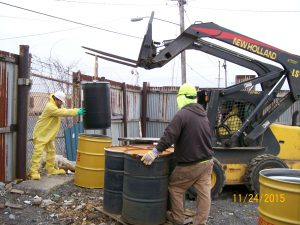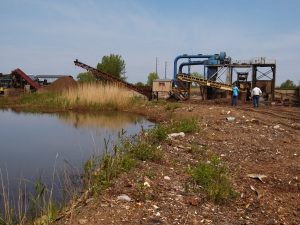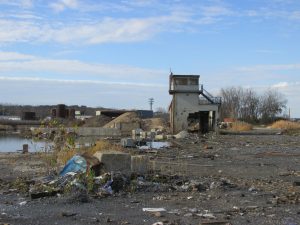 JMT (as Spectra Environmental) prepared a New York State Brownfields application on behalf of the Onondaga County Industrial Development Agency (OCIDA) for the former Roth Steel site located at 800 Hiawatha Boulevard West in Syracuse.
The property is a former scrap metal processing facility purchased by OCIDA. The site currently includes eight buildings, a paved driveway, gravel roadways, storage areas, and a former stormwater pond. Based on previous environmental assessments, PCBs, petroleum compounds, and metals are the primary contaminants at the site.
JMT staff submitted a Citizens Participation Plan, a Remedial Investigation Work Plan, and an Interim Remedial Measures Work Pan. Our work included overseeing remedial investigation and drum removal.