Dan Cheng Receives Prestigious Award at MdQI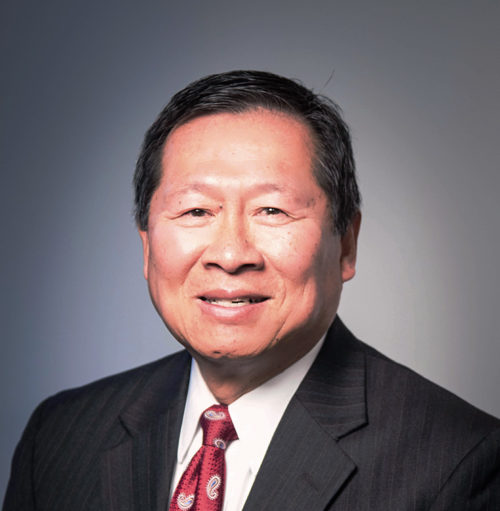 News
February 1, 2018
Location: Baltimore, Maryland
Maryland Quality Initiative (MdQI) recently honored Dan Cheng with the Pierce J. Flanigan III Award for his long dedication to the engineering community and to the continuing improvement of Maryland infrastructure, at the organization's 25th annual conference.
For more than 45 years (including 36 with JMT), Dan has committed himself to the improvement and safety of public works infrastructure in Maryland, through his leadership within JMT and involvement in professional societies such as ASCE, ACEC, WTS, COMTO, APWA, and several others. He has been active in MdQI since its inception.
MdQI presents annual Awards of Excellence and Partnering Awards for public sector transportation projects in Maryland. MdQI also sponsors the Flanigan Award, in memory of the late Pierce J. Flanigan III (president of P. Flanigan and Sons, Inc., a contractor and material supplier). This special award is presented at the discretion of MdQI to an individual who has made significant contributions to the transportation industry in Maryland over an extended period.
Dan's award reads: "For his over 45 years of dedication to leading the way to continuous improvement of Maryland's transportation infrastructure including his 20 years as Co-Chair of Maryland Quality Initiative's (MdQI) Project Development Subcommittee and serving as the industry representative Co-Chair for the MdQI Steering Committee since 2005."
Back to All News