I-26/Volvo Interchange Project Receives DBIA Merit Award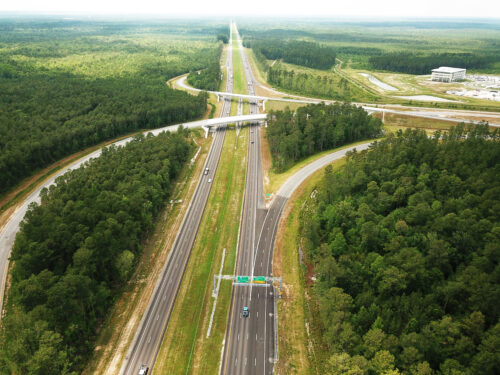 News
The I-26/Volvo Interchange project, for which JMT was lead designer, was recently named a merit award winner by the Design-Build Institute of America (DBIA) for its 2020 Design-Build Project/Team Awards program. Each merit award winner will go on to compete for a DBIA National Award of Excellence, several special awards, and Project of the Year, which will be announced at DBIA's Design-Build Conference and Expo Awards Ceremony on Oct. 29, 2020.
The I-26/Volvo Interchange is a modern facility providing improved mobility, safety, and connectivity in Berkeley County, SC. Its three new bridges and directional ramps between I-26 and Volvo's first North American plant resulted from stakeholder collaboration and successful design-build delivery.
Earlier this summer, our work on the interchange project received ASCE South Carolina Section's Project of the Year award.
Back to All News