JMT No. 57 in Annual ENR Rankings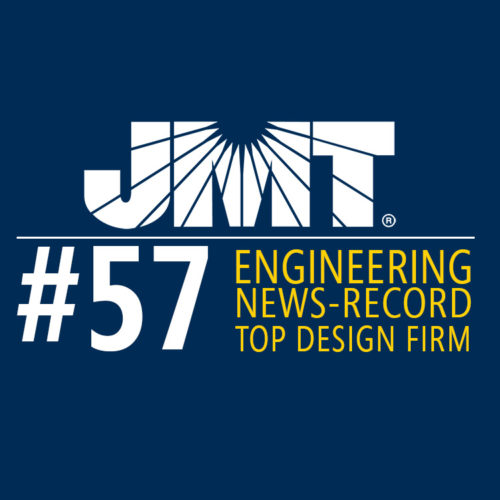 News
April 26, 2018
Location: Hunt Valley, Maryland
Engineering News-Record (ENR) ranked JMT at No. 57 in its 2018 Top 500 Design Firms list released this week, jumping from No. 64 a year ago. In addition, JMT's ranking as one of the "Top 100 Pure Designers" improved to No. 35 this year, up from No. 40 last year. Both rankings represent JMT's best achievements on the ENR lists.
"Quality and collaborative work is always at the forefront of our employee owners' minds," said Jack Moeller, PE, JMT President. "This dedication to excellence is reflected in our continual growth."
ENR, a leading news source for the A/E/C industry, ranked companies for the 2018 Top Design Firms according to revenue for services performed in 2017.
Back to All News