Kentland Community Center Opens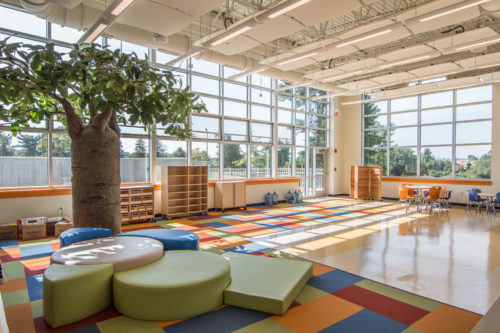 News
The Maryland-National Capital Park and Planning Commission, the Prince George's County Department of Parks and Recreation, area residents, and local officials celebrated the grand opening of Kentland Community Center in Landover, MD.
The $13-million, 32,000-SF facility includes an 8,600-SF gymnasium with bleacher seating, a 2,500-SF fitness center, and various other performance, meeting, recreational, and activity spaces, both inside and outside.
JMT's full-time, facilities-CM staff provided construction management services, with commissioning services performed by a team of accredited JMT professionals.
The building was designed to LEED® Silver standards, using 240 solar modules, an 8,000-SF green roof, and six bioretention ponds to use resources efficiently and be environmentally responsible.
The new community center provides a modern, spacious facility that will serve as a teen center, senior center, auditorium, computer lab, and athletics hub, as well as a venue for outdoor weddings.
Back to All News