Spectra Environmental Group Joins JMT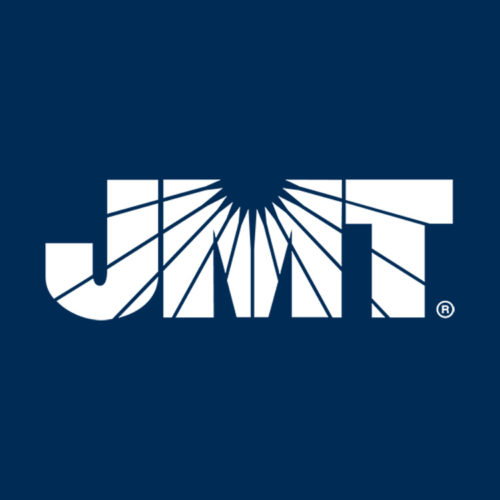 News
September 1, 2017
Location: Hunt Valley, Maryland
JMT and Spectra Environmental Group (Spectra) announce the acquisition of Spectra and its two affiliated companies, with locations in Albany and Syracuse, NY. The combination of the firms strengthens JMT's commitment to New York by expanding its presence beyond New York City and adding local capabilities in the areas of engineering, bridge inspection, and environmental services. Spectra's clients will continue to work with Spectra staff, with the added benefit of a greatly expanded multi-disciplinary suite of services and expertise.
JMT (www.jmt.com) is a 100 percent employee-owned firm based in Hunt Valley, MD, with offices strategically located throughout the U.S. JMT, founded in 1971, is currently ranked #64 among the Engineering News-Record (ENR) Top 500 Design Firms.  The firm's staff of engineers, architects, landscape architects, planners, environmental scientists, surveyors, construction and program managers, inspectors, designers, and information technology specialists, is dedicated to exceeding our clients' expectations with the highest quality of services.
Spectra (www.spectraenv.com), founded in 1993 and headquartered near Albany, NY, comprises Spectra Environmental Group, Inc., Spectra Engineering, Architecture and Surveying, P.C., and Spectra Subsurface Imaging Group LLC. Spectra provides civil and structural engineering, bridge inspection, environmental engineering, permitting, surveying, and additional services for state and local governments and private clients, including the mining industry and local freight railroads.
JMT President John A. Moeller, PE, said: "Spectra's staff is well-respected for high-quality work and has a record of success spanning more than two decades. We look forward to continuing the great relationships Spectra has established with so many clients."
Robert C. LaFleur, president of Spectra Environmental Group, said regarding the agreement: "We're excited to join forces. The newly-enhanced JMT team will have broader capabilities to serve our clients and to open doors for new work across the entire east coast."
Back to All News