Three JMT Projects Honored by ACEC/MW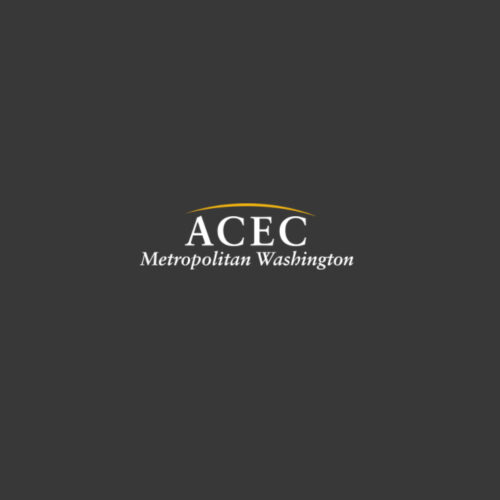 News
The American Council of Engineering Companies of Metropolitan Washington (ACEC/MW) recognized three recently-completed JMT projects in the DC region with honor awards. These were announced during ACEC/MW's live, virtual Engineering Excellence Awards Gala event on January 14, 2021.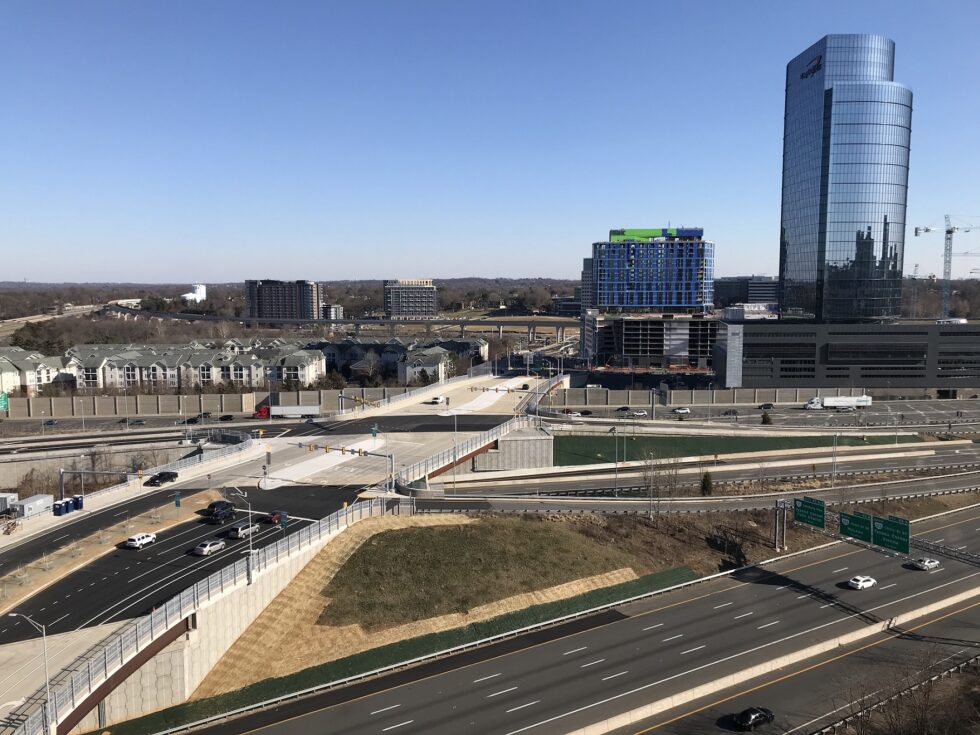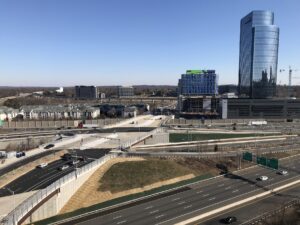 Jones Branch Connector – Transportation category
JMT provided design services to help Fairfax County and the Virginia Department of Transportation complete the Jones Branch Connector. The project was complex, as it involved widening an access ramp to the Express Toll Lanes in Tysons, VA and connected across I-495 (which carries more than 120,000 vehicles per day) to a Metrorail station along Route 123.
Our design included widening an existing roadway and modifications to the HOV/HOT connections to I-495. The project also included one new bridge, widening two bridges over I-495, and utility work in adjacent developments.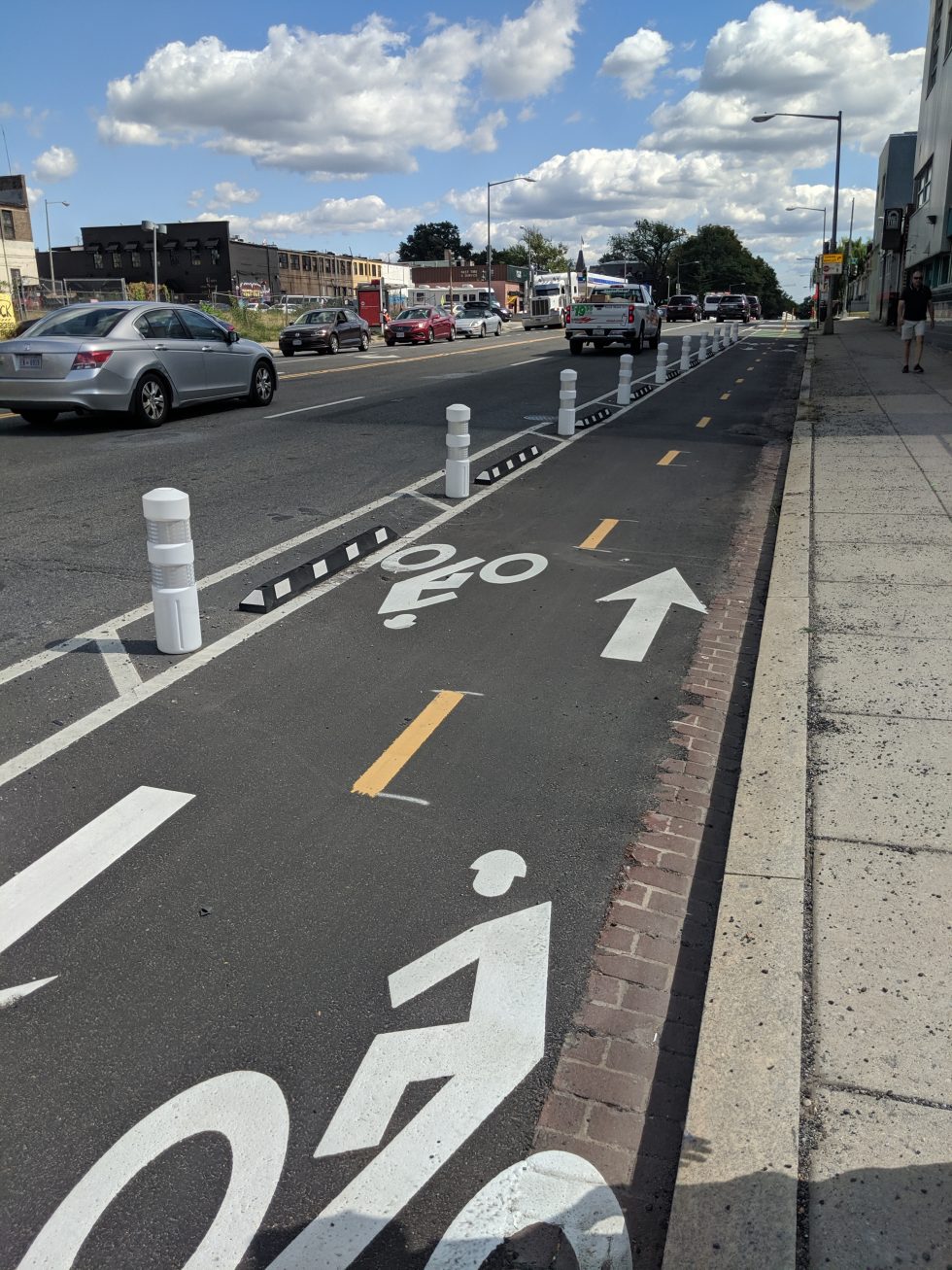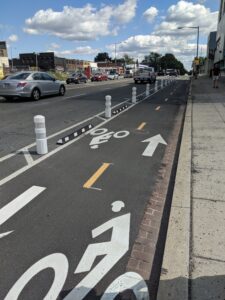 Florida Avenue, NE Interim Improvements – Small Projects category
The project introduced dedicated bicycle lanes to a one-mile segment of Florida Avenue, NE from 3rd Street, NE to H Street, NE in Washington, DC, and converted 6th Street, NE to a one-way roadway with protected bicycle lanes from K Street, NE to Florida Avenue, NE.
The improvements were implemented for the District Department of Transportation (DDOT) under an extremely aggressive schedule, with design completed in a matter of weeks and construction completed within two months afterward.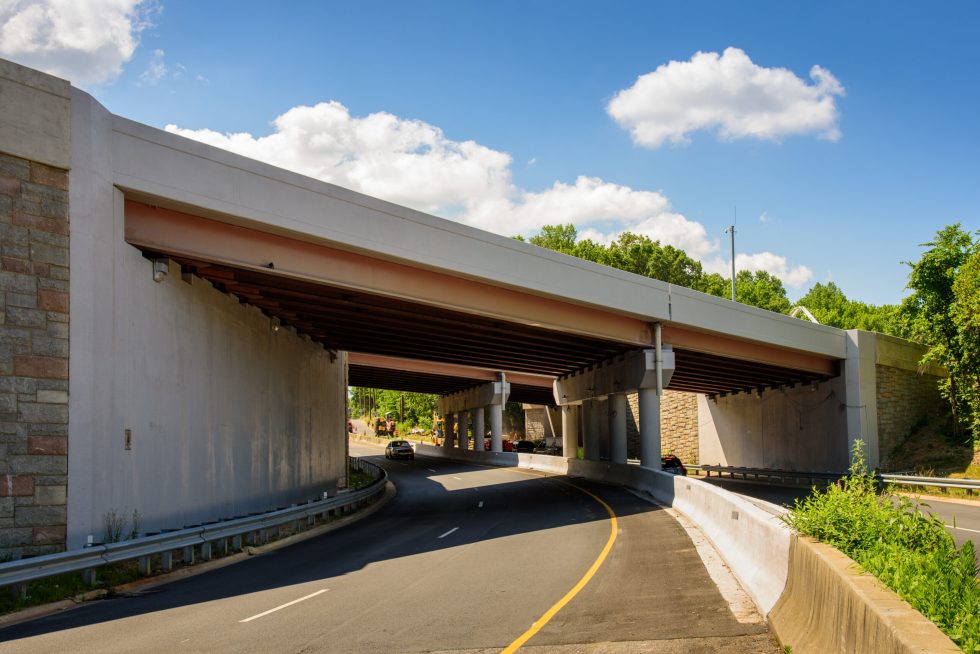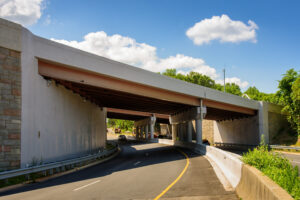 Anacostia Freeway Bridges over South Capitol Street – Structural Systems category
Applying Accelerated Bridge Construction (ABC) principles to help DDOT minimize impacts on motorists and the local community, JMT staff designed the new bridge superstructures to fit within the geometric constraints of the existing substructures. The deck, reinforcing, and concrete were all fabricated and cured in a controlled environment before each structure was shipped to the construction site.
Removal of existing superstructures, installation of new superstructures, and related construction were completed in several phases on each bridge using temporary weekend detours, minimizing disruptions to both freeway traffic and local roads.
. . . . .
ACEC/MW serves the business needs of metropolitan Washington's engineering community. See the full list of winners here.
Back to All News