Baltimore World Trade Center Roof Replacement
Baltimore World Trade Center Roof Replacement
JMT replaced the roof of Baltimore's World Trade Center with a more energy-efficient, long-lasting system.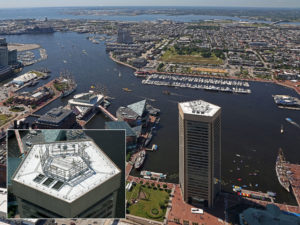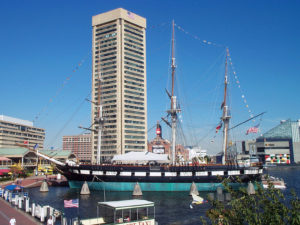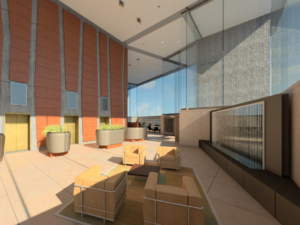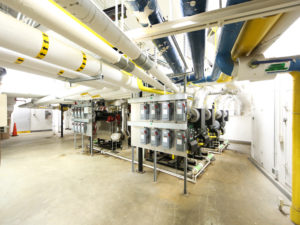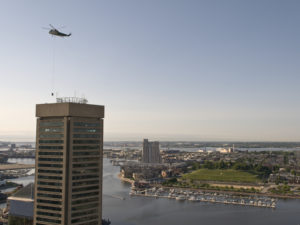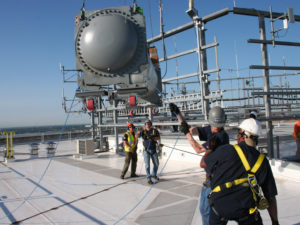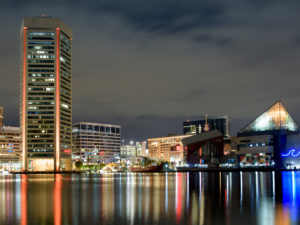 JMT helped the Maryland Department of Transportation Maryland Port Administration (MDOT MPA) replace the aging roof on the World Trade Center at Baltimore's famed Inner Harbor. The project included replacing the existing inverted roof membrane assembly (IRMA). Numerous conditions made this project challenging, including a roof height of 400 feet above the plaza, water on 40% of the building's perimeter, wind uplift reactions on the roof surface, limited access to and from the roof, lightning protection, and sustainable design consideration.
Through analysis, we determined the existing concrete topping slab required demolition to access trapped water between the existing roofing membrane and the topping slab, as well as to inspect for possible structural slab damage. With air lifting, exterior elevators and exterior chutes ruled out as a means to remove the concrete from the roof, 525 tons of concrete were transported through a single freight elevator during non-business hours to the underground loading dock for transfer to the debris dumpster for disposal.
Once the scope of the demolition was determined, a new roof system was chosen. The existing roofing system had lasted 35 years, and MDOT MPA wished to obtain another 35 years from the replacement roof. Replacing the IRMA system with another IRMA was ruled out due to the cost associated with the labor and the amount of time required to move ballast up to the roof. A PVC roofing membrane was selected because of the longevity of the system, ability to withstand wind uplift forces on the roof, ease of flameless seaming of joints, and ease of roof replacement in the future. The roofing solution furnished provides an Energy Star, cool roof design. The PVC roofing membrane also is accommodating to the numerous penetrations in the existing roof, including mechanical equipment, access hatches, galvanized metal stairs, a cell phone antenna tower, window washing tiedown locations, conduit, and lightning protection.