Blacklick Trail Improvements
Blacklick Trail Improvements
JMT designed a critical connection between two pedestrian/bicycle paths.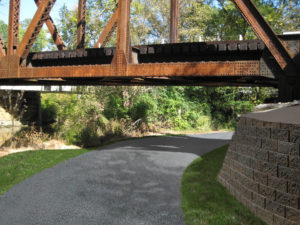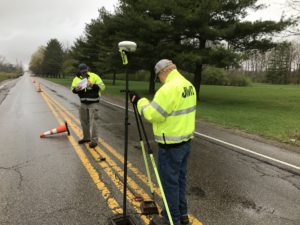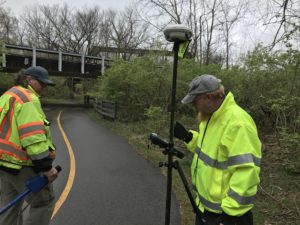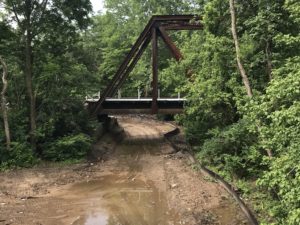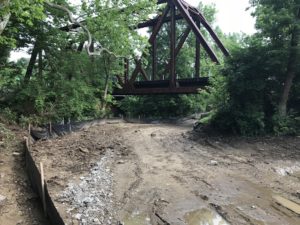 JMT completed improvements to a critical section of the Blacklick Trail, a 12-mile trail along Blacklick Creek in Columbus, OH, that is a popular pathway for pedestrians and bicyclists. Our team was responsible for a 750-foot paved section of the trail between Portman Park and Refugee Road.
This project provided a critical connection between two existing paths on a heavily traveled pedestrian and bicyclist pathway near the intersection of Refugee Road and Hines Road. JMT developed a cost-effective, low-maintenance design that saved the City of Columbus money while requiring minimal environmental impact to Blacklick Creek, which is within the Scioto River watershed and is a tributary stream of Big Walnut Creek.
Throughout this project, JMT coordinated successfully with Columbus Recreation and Parks Department, the City of Columbus, Ohio Department of Transportation, Franklin County, Norfolk Southern (NS) Railroad, and Watco Railroad Company. Because the trail section designed by JMT travels under a railroad bridge, we worked closely with NS to implement the design, including a small easement.
JMT designed the trail for a total width of 10 feet, which provides for two bicyclists and a pedestrian on one side to pass each other safely. A two-foot graded shoulder allows for proposed signing and fencing without obstruction. JMT also increased the vertical clearance under the railroad underpass.