Downtown Tunnel/Midtown Tunnel/MLK Extension Project
Downtown Tunnel/Midtown Tunnel/MLK Extension Project
JMT provided quality assurance for a $2.1 billion design-build tunnel and highway expansion project in Virginia.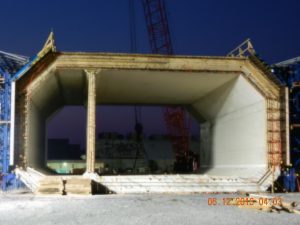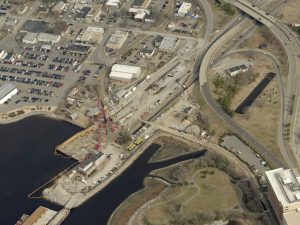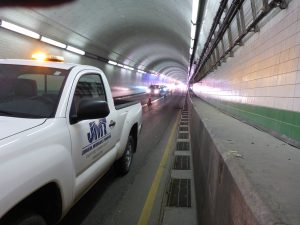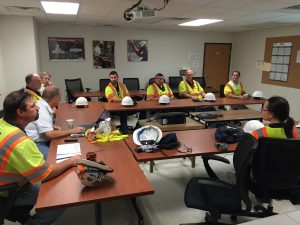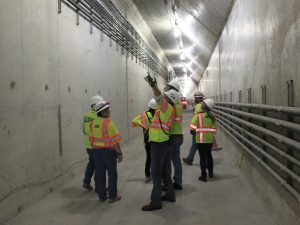 As part of the Elizabeth River Crossings team with Skanska/Kiewit/Weeks Marine, JMT provided quality assurance for the construction of the Downtown Tunnel/Midtown Tunnel/Martin Luther King Expressway extension project in Hampton Roads, VA. The $2.1 billion design-build public-private partnership for the Virginia Department of Transportation (VDOT) entailed building a new Midtown Tunnel under the Elizabeth River, rehabilitation of the existing Midtown Tunnel as well as the Downtown Tunnel, and extension of the Martin Luther King Expressway from London Boulevard to I-264 with an interchange at High Street and other roadway modifications on local roadways.
The tunnel sections – each more than 300 feet in length and weighing 16,000 tons -were precast at a Sparrows Point, MD berthing dock and transported by water approximately 200 miles to the project site in Hampton Roads. The first section of tunnel was moved to Virginia in June 2014.
JMT led the quality assurance and inspection/testing work for this complex project over several years.