Durrett Sheppard Steel Warehouse Renovations
Durrett Sheppard Steel Warehouse Renovations
JMT's structural and MEP engineers assisted in the renovation of a steel warehouse in Baltimore.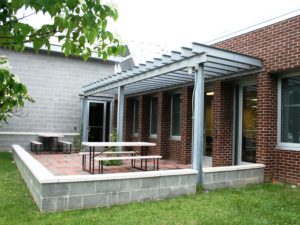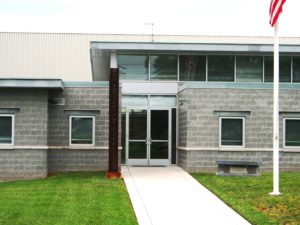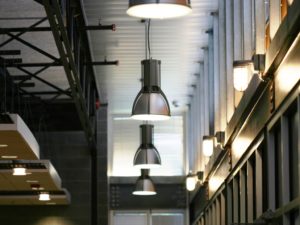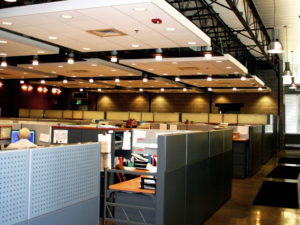 JMT provided complete civil, structural, mechanical, electrical, and plumbing engineering services for the Durrett Sheppard Steel facility in Baltimore, MD. The project increased the net usable office area and renovated the existing office area under the current codes enforced within the jurisdictional limits of Baltimore City. The addition is approximately 8,000 SF on the ground floor, situated in front of the existing one-story brick-façade office building.
Civil/site development included:
Structural modifications – required to accommodate roof-mounted HVAC equipment serving the new building. The new HVAC equipment placed on the existing building roof and the additional snow drift load from the new addition required that the existing roof structure be reinforced. The new open office area required a specially fabricated steel bar joist approximately 3 feet deep.
HVAC systems – designed to maintain room temperature of 72 degrees F with time schedule and economizer control. The design also included significant modifications to the existing duct system, utilizing the existing roof-mounted units, and new smart thermostats.
Electrical and lighting systems – included power distribution associated with receptacle power, lighting, and computer systems. The lighting included general, task, egress, and emergency lighting.
Communications – a compete communication system included horizontal and backbone conduit and wiring, as well as terminations including electronic equipment such as servers, switches, routers, and hubs.
Fire protection piping – a new fire suppression system, including a new underground city water service.
Mechanical/electrical/plumbing engineering – design incorporated the HVAC, plumbing, fire protection, lighting, power distribution, and telecommunications systems.
Site plan and geometric controls.
Storm drain plans and profiles.
Water plans, including a new water service and fire hydrant relocation.
Erosion and sediment control plans.
Stormwater management, which was required and included an underground storm filter system.
In acknowledgement of the project's value, the design team won the Baltimore AIA Chapter Good Design Good Business Award for 2008.