Kirk Avenue Bus Facility Modernization
Kirk Avenue Bus Facility Modernization
JMT provided project management, civil, mechanical, electrical, and architectural design services, as part of a joint venture, to replace an existing facility with a new, $53 million complex.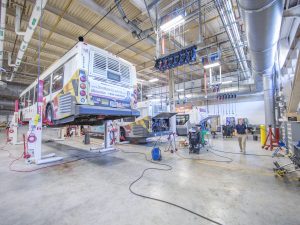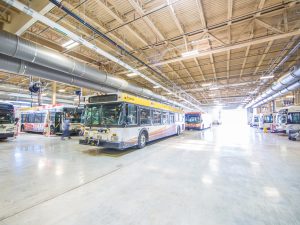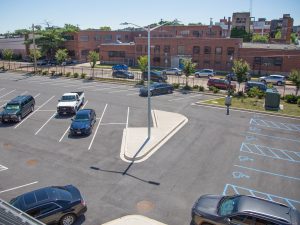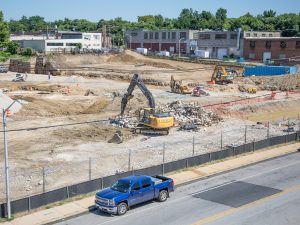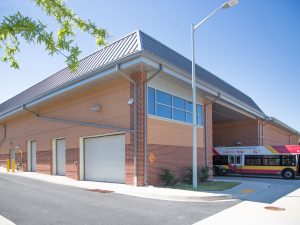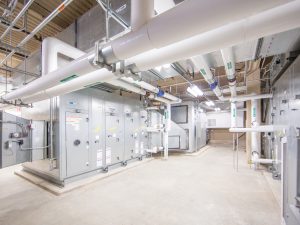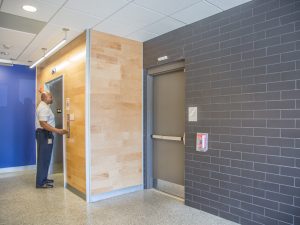 JMT and our joint venture partner were tasked to finalize the conceptual design and complete the final design of the Kirk Avenue Bus Maintenance Facility, which included performing utility design, surveying, and civil/site design, stormwater management design, traffic engineering, landscape architecture, cost estimating, and scheduling.
The MTA-owned, 6.7-acre facility was constructed in 1947 to provide a bus operating transportation maintenance and storage facility. The existing facility only allowed a reduced number of activities that were not consistent with standard requirements and had become severely constrained. These conditions raised community concerns due to noise, as buses frequently moved due to the lack of storage space.
The team's innovative solution involved expansion of the site to accommodate a new 15-bay, 100,000 SF bus maintenance facility that addressed the needs of a modern bus operation. The new facility includes six articulating bus repair bays, nine general repair bays, two chassis wash bays, and 13 dead bus storage bays, parts, tires, materials and tool box storage, one parallelogram lift and 10 portable lifts, administrative space, and facility maintenance space. An 8-well geothermal system was designed to provide the most efficient heating and cooling of the building.
A 200,000 SF bus storage and operations facility on the existing site was also designed. The storage building will accommodate 175 buses and provide three fueling areas, storage of 40,000 gallons of diesel fuel, two automated bus wash machines, a vaulting (fare box) function, and general storage. The storage building also includes 30,000 SF of administrative space for a control room, a locker room, lounges, and offices for management, dispatchers, and the bus drivers. A 175 space surface parking lot, extensive landscaping, and security was also included in the final design.