Navy Yard 26th Street Improvements
Navy Yard 26th Street Improvements
JMT assisted in reestablishing a primary gateway to an expanded mixed-use development project on the site of the former Philadelphia Naval Shipyard.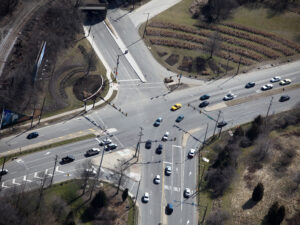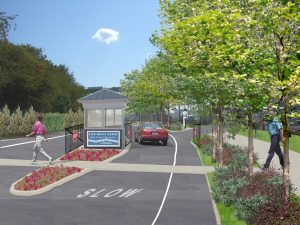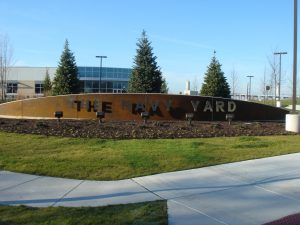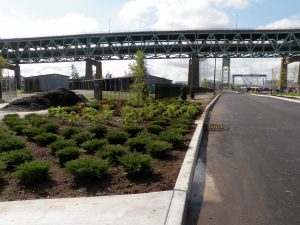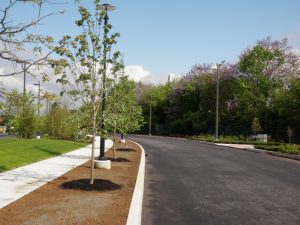 JMT provided conceptual design and preliminary and final engineering and construction monitoring services for the complete reconstruction of 26th Street between Penrose and Langley Avenues in Philadelphia. 26th Street serves as one of two major gateways and access points to the Philadelphia Navy Yard complex, which went through a major redevelopment into a dynamic, 1,200-acre waterfront area under the auspices of the Philadelphia Industrial Development Corporation (PIDC). Upon its final build-out, the Navy Yard featured new office complexes, huge industrial and distribution facilities, state-of-the-art research laboratories, and historic buildings on tree-lined streets. Sustainability was emphasized in this unique, campus-like atmosphere.
JMT developed design schemes to reconstruct the overworked 26th Street corridor into a new, inviting gateway that provides adequate access to major industrial facilities that were constructed simultaneously along the roadway. The new corridor provided this access in a safe, secure, and aesthetically pleasing manner by using an appropriately-sized roadway typical section that would accommodate cars, trucks, and bicycles, yet was designed to limit excessive speeds. JMT's design included a gated security check-point and both pedestrian and vehicle lighting, along with newly-established sidewalks to connect the facilities with adjacent neighborhoods beyond the Navy Yard complex. The project featured extensive landscaping, including the use of innovative "green screens" that limited undesirable viewsheds to neighboring properties, and a distinctive gateway design at 26th Street and Penrose Avenue that provided low-level, Navy-inspired signage and landscaping to present a pleasing entry to the facility at its southern entrance.
JMT closely coordinated the project with our client as well as the City of Philadelphia Department of Streets, Philadelphia Water Department, and Liberty Property Trust, who developed the adjacent parcels. Construction was completed on an accelerated schedule, in time for the opening of a major new food-production facility within the corridor.