Port Access Road Design-Build
Port Access Road Design-Build
JMT is the lead designer for this design-build project that connects a marine terminal and nearby interstate highway.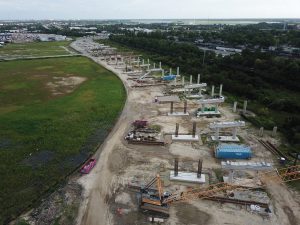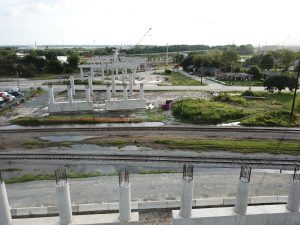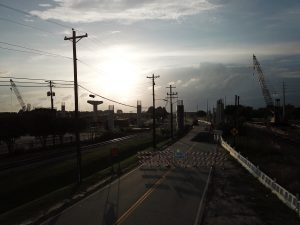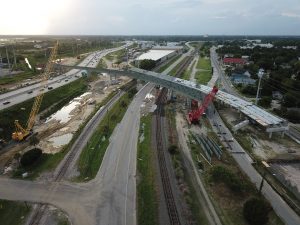 The Port Access Road project involves new roadways and structures to directly connect I-26 in North Charleston with a new marine container terminal on a former U.S. Navy base.
The goals of this South Carolina Department of Transportation (SCDOT) project are to safely integrate traffic coming to and from the container terminal with existing traffic, support local and regional planning policies and strategies, and minimize negative impacts on nearby communities and the environment.
JMT designed a new, fully-directional interchange on I-26, as well as an extension of Stromboli Avenue, and associated roadway improvements to surface streets to serve the South Carolina Port Authority's Hugh K. Leatherman Sr. Terminal.
Multiple structures were key components. JMT designed six new bridges within the I-26 interchange, as well as improvements to railroad tracks and local roadways. These complex bridges required horizontal curves, and numerous railroads, roadways, and utilities impacted the placement of the substructures.
A multimodal response spectral analysis and nonlinear static (pushover) analysis was performed by JMT to determine the seismic demand and verify the seismic performance met SCDOT seismic design specifications.
Other project facets performed by the JMT team included: surveys; geotechnical exploration and design; traffic design; seismic design; public/media/community relations information; utility coordination; transportation management plan; as-built plans; and HAZMAT studies and environmental compliance.
The Port Access Road project required many intensive, iterative design changes that affected large portions of the interchange and drainage systems. JMT performed complex changes to the project efficiently and accurately.