RORO Platform Demolition
JMT designed a new platform for ships at a Baltimore marine terminal and assisted in removing the previous platform.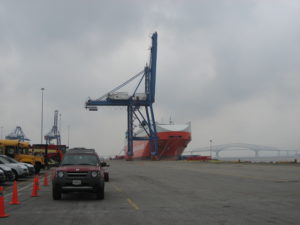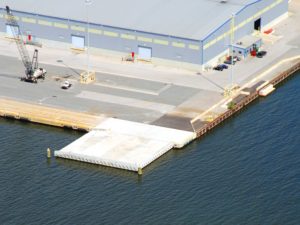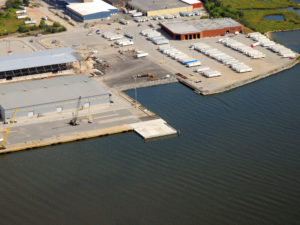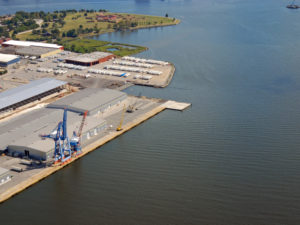 JMT's structural engineers designed a new cargo ship platform and oversaw the complete demolition, removal, and disposal of the reinforced concrete slab and beam roll-on/roll-off (RORO) platform at the Dundalk Marine Terminal in Baltimore County, MD.
As part of the design of the new platform, the seaward concrete bulkhead for cargo ship mooring forces was rehabilitated with new bollards and attached fenders.
Work included cutting into the existing marginal wharf, to remove and dispose of the precast concrete piles supporting the RORO platform from butt to tip. Following demolition, maintenance dredging was performed at the RORO platform, dredged materials were disposed at an approved and permitted dredged material containment facility, and underwater debris was removed and disposed.