U.S. Coast Guard Boat Maintenance Facility
U.S. Coast Guard Boat Maintenance Facility
Construction inspection staff provided all on-site inspections for new maintenance facility.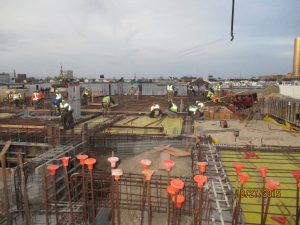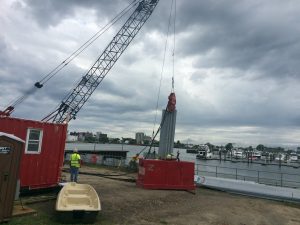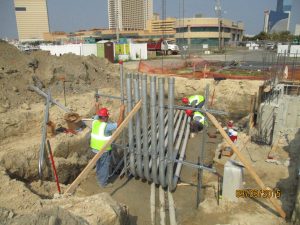 JMT provided construction inspection for a new, 12,000 SF boat maintenance facility for the United States Coast Guard (USCG) in Atlantic City, NJ, where the agency has maintained a station since the 1930s.
Our construction inspection team provided all on-site inspections and ensured compliance with contract documents. We reviewed daily reports and certified payroll forms, technical submittals, construction plans, and specifications; reviewed draft scopes of work and provided comments on deficiencies; reviewed monthly contract billings; witnessed field tests; reviewed testing reports for conformance with specifications; monitored submittals and submittal logs; informed representatives of safety violations; coordinated working schemes with the USCG operations staff; conducted monthly labor standard interviews; assisted the contracting officer with project closeout inspections; and turned in O&M manuals and as-built drawings.
This building is designed specifically to withstand hurricane-force winds and built above the 500-year floodplain to remain operational for USCG during severe weather events. The structure and exterior envelope are hardened to survive powerful storms. The two-story structure is supported by precast piles, a structural concrete slab, and a reinforced concrete block, and equipped with an emergency generator. The facility features a boat maintenance bay, office, shops, and a second floor with a gym, locker rooms, and training rooms. All building systems, including the telecommunications center, are designed to remain fully functional without power and utilities for five to seven days following a major event. Sitework includes a 900 LF stone revetment, new pilings for a floating dock, 150 feet of new sheet piling and bulkhead, new parking area, and new utilities.