UAS (Unmanned Aircraft System) Facility Surveys
UAS (Unmanned Aircraft System) Facility Surveys
JMT was tasked by the Maryland State Highway Administration (SHA) to provide Unmanned Aircraft System (UAS) Support Services for their District 3 Construction office on assigned projects District wide.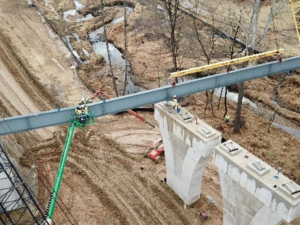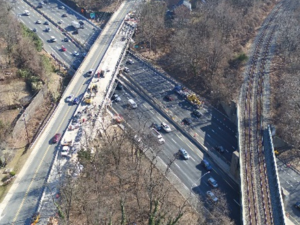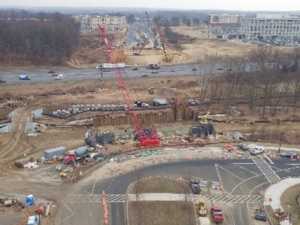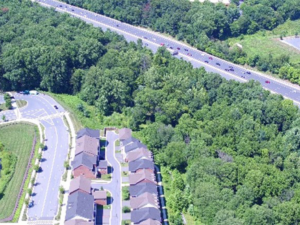 Services
UAS Operations
Geospatial / Information Data Services
Our scope of work provides UAS flights on various transportation construction projects to support construction inspection and oversight using aerial photography and video. Projects include interstate highway and secondary roadway construction, bridge construction and rehabilitation, stream, wetland and other environment sites, streetscapes and other facility related assignments. We are also called on to monitor traffic flow conditions during rush hour for interchanges, intersections and other areas where traffic control can be better evaluated from the air.
JMT conducts all UAS operations in accordance with Title 14 of the Code of Federal Regulations (14 CFR) Part 107 – Small Unmanned Aircraft Systems and in accordance with DJI aircraft manufacturers recommendations. JMT's Certified Remote Pilot is the Pilot in Command on all aerial missions flown for the District. All JMT aircraft are registered with the FAA. JMT locates each project site to determine if they are in restricted or controlled airspace. JMT files for FAA authorization or waivers to fly sites in controlled airspace, which may take as much as 90 days to gain approval. Some locations may be in prohibited airspace which may not be permitted. JMT discusses project priorities with District Construction to plan the flights and file for authorizations accordingly.