Gettysburg Transit Center
Gettysburg Transit Center
JMT provided land development, site and building design, and construction management and inspection for a new transit center in historic downtown Gettysburg.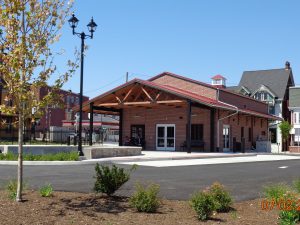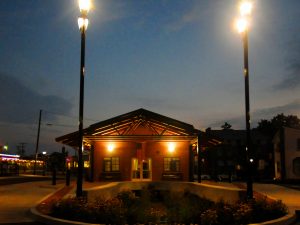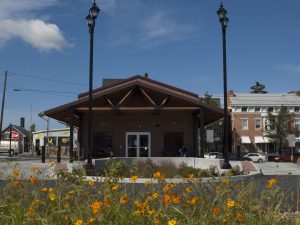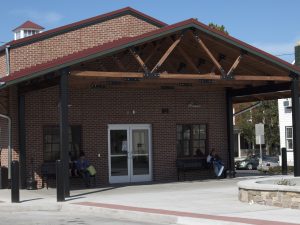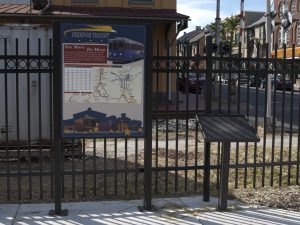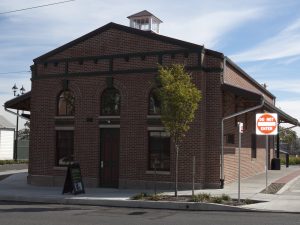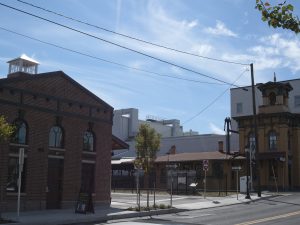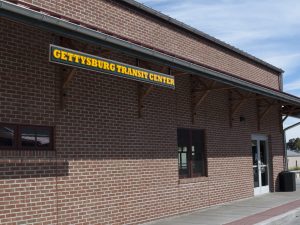 The new Gettysburg Transit Center is located one block from the Gettysburg square within the Gettysburg Battlefield Historic District. It provides access to existing bus/trolley operations through downtown and the Gettysburg National Battlefield as well as potential future commuter rail travel. The transit center consists of a 1,500 SF bus transfer center, outdoor open and covered plaza areas, patron seat walls, bicycle facilities, landscaping and rain gardens, lighting, wayfinding signage, historic panels, and other site amenities.
The site is situated along an existing rail line opposite the existing historic Gettysburg Railroad Station. The historic railroad station, built in 1859, has since been restored and listed on the National Register of Historic Places. The architectural and site design for the bus transfer center were developed using a design compatible with existing historic structures and the nearby station.
Early in the design process, JMT worked with the client to develop proposed building renderings in order to secure local Historic Architectural Review Board approval and a determination of no adverse effect from the Pennsylvania Historic Museum Commission. Taking the client's vision for the building, JMT prepared 3-D renderings and supporting documentation that enabled facilitating these approvals.
JMT secured local land development and zoning approvals for the proposed site development and provided final civil/site construction plans, MEP, and structural building design plans. JMT was responsible for the overall project management and preparing the final construction plans and specifications, bidding services, and post award construction management and inspection on behalf of the client.
The transit center provides a much-needed redevelopment opportunity for the Gettysburg community and tourists visiting one of the nation's most famous small towns.