I-71 Widening and Rehabilitation
I-71 Widening and Rehabilitation
JMT structural engineers delivered bridge design services for a major interstate highway rehabilitation in Columbus, OH.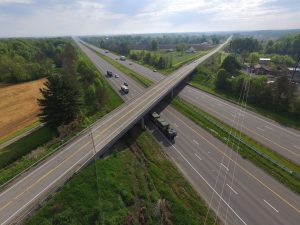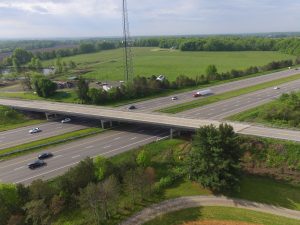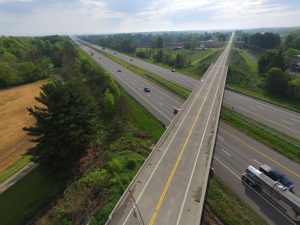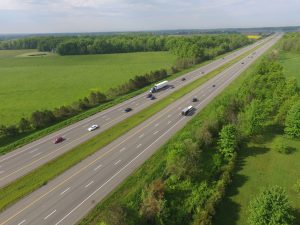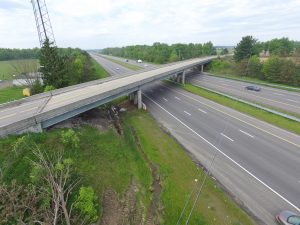 This major rehabilitation of I-71 from Stringtown Road to SR 315 in Columbus, OH, included pavement replacement for 5.2 miles of I-71 and the rehabilitation of five twin, mainline structures and three culverts. The Frank Road Jackson Pike/I-71 interchange was also studied for improved geometrics, capacity, movement, and safety.
Two of the five mainline twin structures were steel beam bridges with reinforced decks and received superstructure replacements. The Greenlawn Avenue Bridge was replaced under this project to accommodate the proposed geometry and future improvements to Greenlawn Avenue.
JMT prepared the rehabilitation design drawings for the mainline bridge replacements. The bridge design considered the presence of the U.S. Army Corps of Engineers floodwall to avoid impacts to the gate and concrete floodwall.