National Aquarium Expansion
National Aquarium Expansion
JMT assisted our client with a new pedestrian bridge and provided additional engineering and inspection services related to pier structures in Baltimore's Inner Harbor.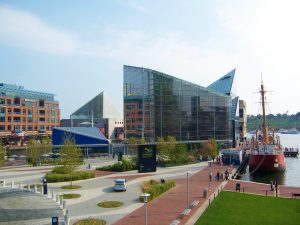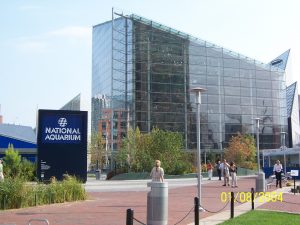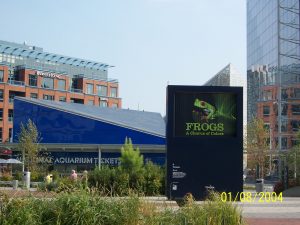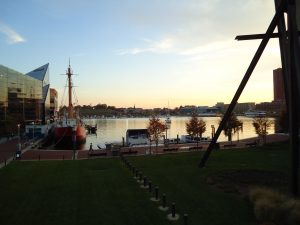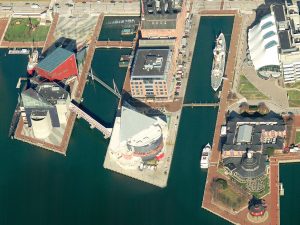 JMT was initially requested by the the City of Baltimore Department of Public Works to provide the design, prepare bid documents, and oversee the construction of a new pedestrian bridge between Piers Number 3 and 4, a major retail and commercial section within Baltimore's Inner Harbor area.
The project schedule was ambitious in that the construction was to be complete by the July 4th holiday. JMT staff worked closely with City staff, National Aquarium in Baltimore (NAIB), and a local developer. In just a few weeks, JMT developed the design to a point that materials could be obtained through standard City procurement, allowing construction materials to be on site upon award of the construction contract. In the following weeks, JMT completed the design, obtained permits (city, state, and federal), and with the City let the Contract for Bid.
JMT continued working with NAIB, providing a wide variety of engineering services including project management, utility coordination, project site work, environmental analysis, structural analysis and inspection, geotechnical, and design services. NAIB's Pier 3 facility, which is located within a bulkhead, was constructed in the early 1900s and needed to undergo a thorough inspection. JMT performed an inspection of the entire bulkhead, both below and above the waterline. Based on the inspection data, an in-depth structural analysis determined that part of the bulkhead would need to be rehabilitated due to deterioration and to support increased loads. JMT completed and managed all construction documents for this and all other tasks. Additionally, an area of concern was the lack of information regarding the location of utilities on and around the pier. JMT located all available utility and construction plans for the pier, and prepared topographic survey and test pit information.
Subsequently, JMT prepared the civil/site and structural design for the NAIB expansion and Pier 3 reconstruction. Design work included erosion and sediment control, stormwater management, grading, drainage, footings, and foundations for miscellaneous structures outside of the building lines, and field surveys. JMT coordinated the work of the geotechnical subconsultant and prepared foundation analysis and recommendations. JMT coordinated all permit issues associated with the project. Work included setting up coordination and informational meetings with various design team members and agencies during the design phase, assembling permit application packages, and submitting the permit applications on behalf of NAIB. The final hardscape consisted of more than 62,000 SF of pavers, plated areas with seat walls, vehicular and pedestrian pavement sections, and signage and lighting foundations.