National Register Nomination for Auburn Historic District
National Register Nomination for Auburn Historic District
JMT's cultural resources staff completed a nomination for the National Register of Historic Places.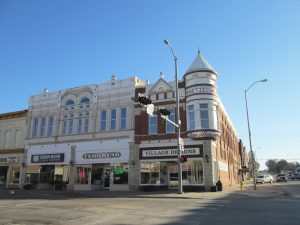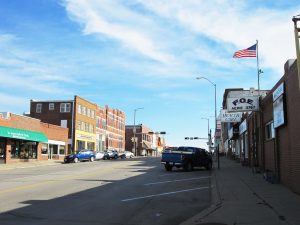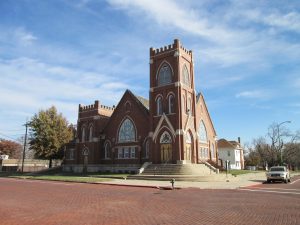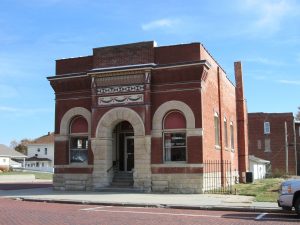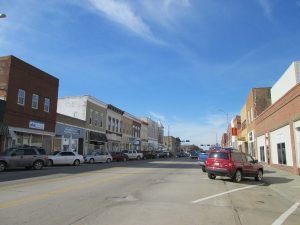 After receiving a grant from the Nebraska State Historic Preservation Office (SHPO), the City of Auburn Certified Local Government (CLG) looked to complete a National Register of Historic Places nomination for the Auburn Historic District. JMT's architectural historians successfully completed the official nomination, which exceeded the expectations of both the Auburn CLG and the Nebraska SHPO.
The National Register is a database managed by the National Park Service that documents historic properties throughout the country. Resources listed in the register are significant to our understanding of local, regional, and national history. Formally listing the district in the National Register of Historic Places will allow the Auburn CLG to utilize state and federal financial incentives for rehabilitation.
Created through the merger of two adjacent, competing railroad towns, Auburn became the Nemaha County seat in the mid-1880s and thrived as a regional railroad center during the late 19th and early 20th centuries. Sheridan, the northern town, was several decades older than Calvert, the southern town, and thus already had a small commercial district (known today as the Downtown Commercial District). When the two towns merged, land halfway between them was developed and Courthouse Square was established. Courthouse Square became home to the Nemaha County Courthouse and a number of commercial establishments around the square.
The Auburn Historic District comprises the Downtown Commercial District and Courthouse Square and retains significant physical integrity, reflecting the early history of Auburn. The Historic District includes 116 contributing and non-contributing buildings within Auburn's two commercial centers.
A Nemaha County Historic Buildings Survey conducted in 2004 concluded with the recommendation that only the northern part of the district was eligible for the National Register. More recently, the SHPO reevaluated the area and recommended that both the northern and southern commercial districts, connected by the diagonal Courthouse Avenue, were eligible. JMT's architectural historians worked on behalf of the Auburn CLG to complete the official nomination of the Auburn Historic District to the National Register of Historic Places.
Few edits were needed before the final nomination was submitted, and feedback from reviewers showed no concerns moving the nomination forward to the National Register Committee for official listing.