Patapsco Wastewater Treatment Plant
Patapsco Wastewater Treatment Plant
JMT has completed planning and design services for numerous assignments at Patapsco WWTP.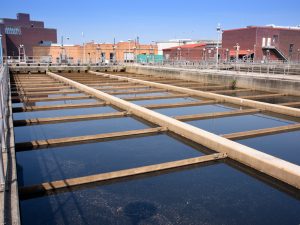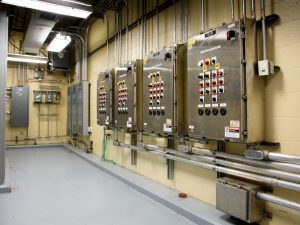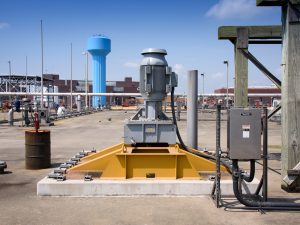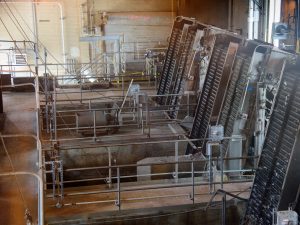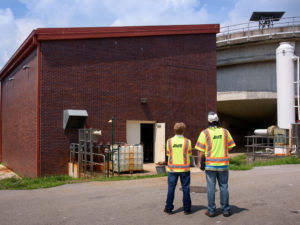 Over many years, JMT has provided management, study and evaluation, engineering design, preparation of construction cost estimates, and construction administration for a variety of projects at the 87.5 MGD Patapsco WWTP. A sample of these projects include:
Oxygen Reactor Rehabilitation. Specific design activities included concrete tank rehabilitation, aerator gear drive replacement, ABB process controls and instrumentation design, new influent and RAS flow metering and control, mechanical equipment, and electrical power.
Low-Level Facilities Design. This work included hydraulic modeling of the low level sewer, influent fine screen (6mm) design, MCC modifications including VFD addition, ABB process controls, and instrumentation enhancements. The construction of this project was completed 45 days ahead of schedule with $0 in net change orders, demonstrating JMT's ability to design improvements to large WWTPs taking into account the challenges of construction with large diameter pipes and major pieces of mechanical equipment.
Return Sludge Pump Station No. 1 Rehabilitation. JMT design efforts included hydraulic separation of the plant's four clarifiers with a new dedicated piping and pumping system, five new 100 hp return and two 40 hp waste activated sludge pumps, chemical feed pumps, motor control centers, VFD's, valve actuators, flow meters, and the ABB process control system. A building addition was required to accommodate the MCCs. This design allows greater control of the secondary clarifier sludge blankets thereby providing the operations staff with more control over the process.
ENR Upgrades Study and 30% Design. This involved a planning effort and a 30% design associated with the plant-wide ENR upgrade, necessitated by the City's Consent Decree with the U.S. Environmental Protection Agency.
ENR Upgrades to Existing Facilities. JMT has provided upgrades of existing primary and secondary unit processes, including oxygen aeration reactors, secondary clarifiers, primary settling tanks, primary sludge pumping stations, fine screens, and chemical feed systems. Ancillary activities included power distribution, yard piping, building construction, and ABB Process Controls System.
These and other projects have resulted in the renovation or new construction of hundreds of millions of dollars in plant improvements.